Parents magazine is dedicated to the everyday concerns faced by today's parents. Columns and regular features address family development, manners and behavior, product reviews, health and safety issues as well as the necessity of taking time for yourselves. Learn more...


Parent Magazines
Our recommendations for parent magazines below will take you to Blue Dolphin magazines. Blue Dolphin offers low prices, great selection, and excellent customer service.


| | |
| --- | --- |
| | Parent & Child - is the leading source of information, advice and inspiration for the involved parent. Each issue brings readers the latest thinking in early childhood development and literacy. Regular features include weekend activities, pullout stories and other interactive features that foster important early learning skills. |
| | |
| --- | --- |
| | FamilyFun - FamilyFun magazine's goal is for parents to enhance the time spent with their children. Each issue explores learning activities, vacation planning, travel tips, and reviews of children's books, videos and music. |
| | |
| --- | --- |
| Parenting - America's most trusted authority on raising children. Each issue is filled with age-specific advice on how to raise smart, loving, and self-confident children. We think you'll enjoy Parenting. | |
Great for Parents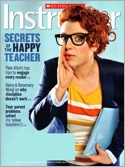 Scholastic's Instructor
Each issue is packed with education news, learning-packed lessons and activities.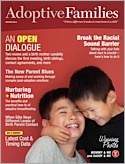 Adoptive Families
Leading resource for families before, during & after adoption